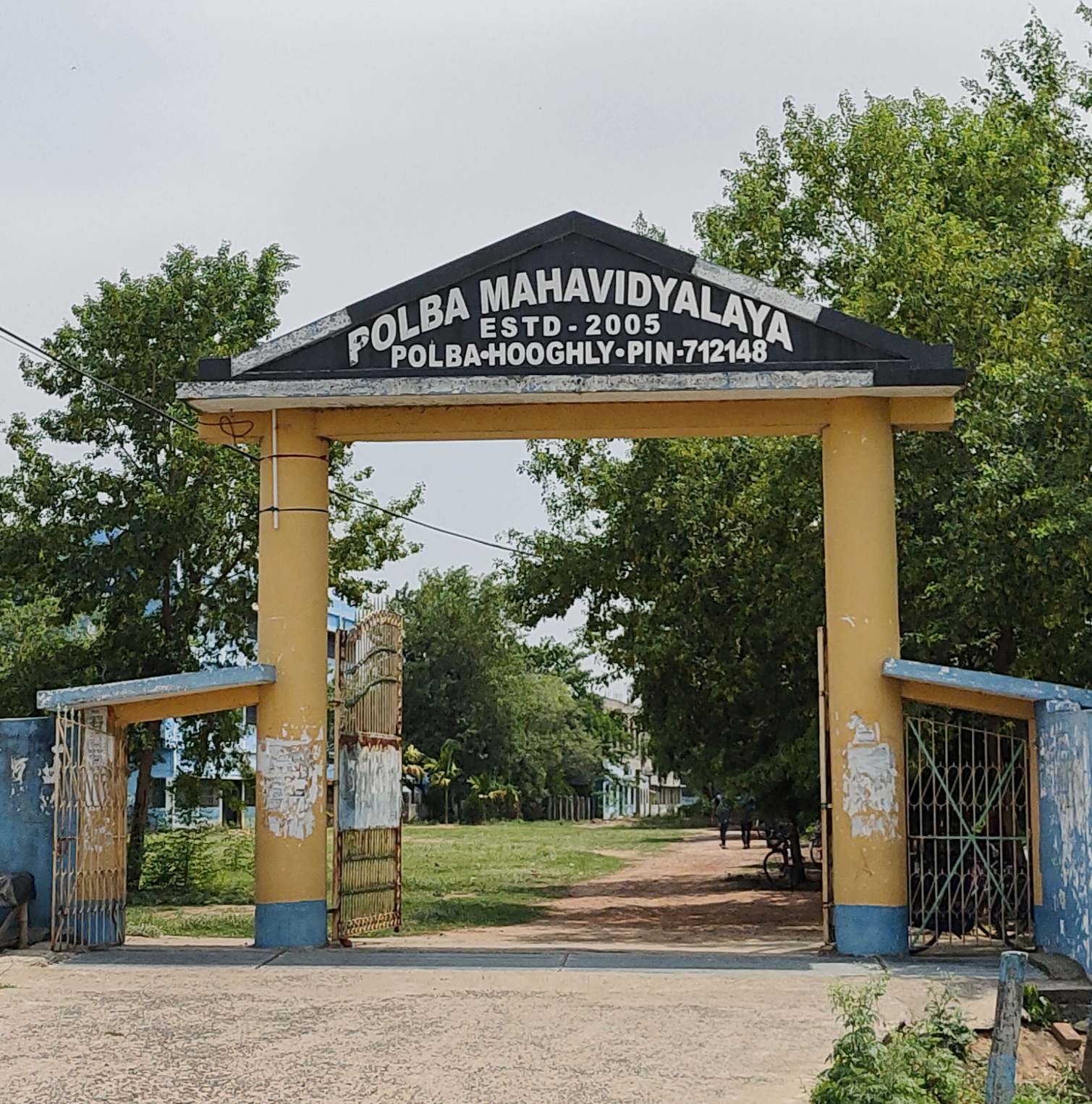 Polba Mahavidyalaya, the only undergraduate college in the Polba-Dadpur Block in the district of Hooghly in West Bengal embarked on its journey from 19th September 2005 with the goal of providing all round opportunity and access to higher education to a greater population especially those from the marginalised and backward communities. Polba-Dadpur Block has been identified as a SC/ST Concentrated Block by the appropriate authority and inhabited by a sizeable population of OBC and minority communities.
The founder of the Institution had envisioned the popularization of higher education among the Community and areas that had been otherwise left out from the circle of elitist urban centric development. The Institution was convinced that the first step of providing social justice and balanced development to these areas was to provide them with the scope of higher education and a vibrant academic and dynamic cultural exposure. Thus the Institution was set up and has been heading towards academic development with dedicated values.
At the time of foundation of the College it was noticed that the area which otherwise boasted of some of oldest schools like the Free Mission School of Mahanad, established in 1856 or the Akna High School established in 1889, lacked a quality higher education. Thus a large section of not only the economically and socially backward meritorious students but also the girl students were losing the chance of achieving academic excellence.
The College, being the product of a strong participation and will of the local populace stands committed to its motto of overall growth and development of not only itself but also its surrounding social milieu. Thus it has developed and championed an inclusive model of teaching-learning with sincere dedication towards social participation and development.