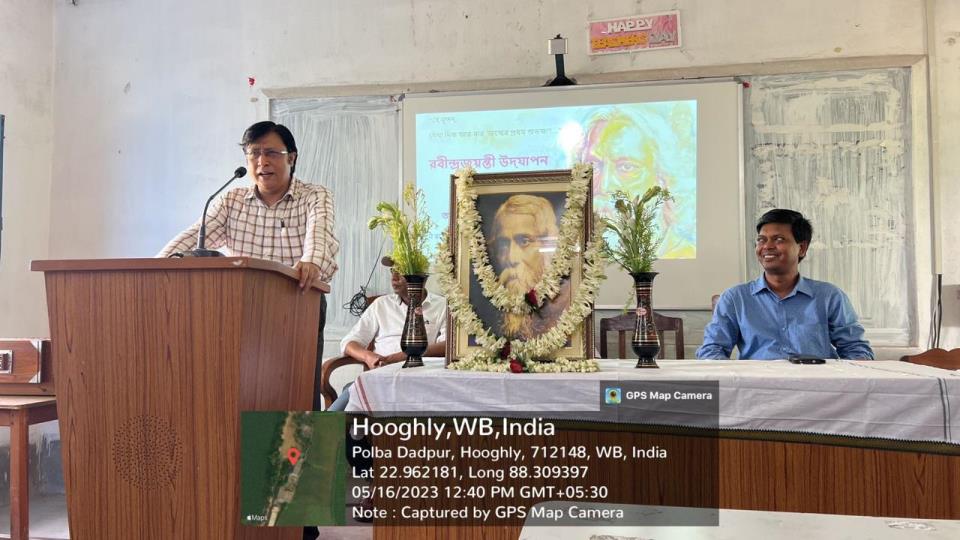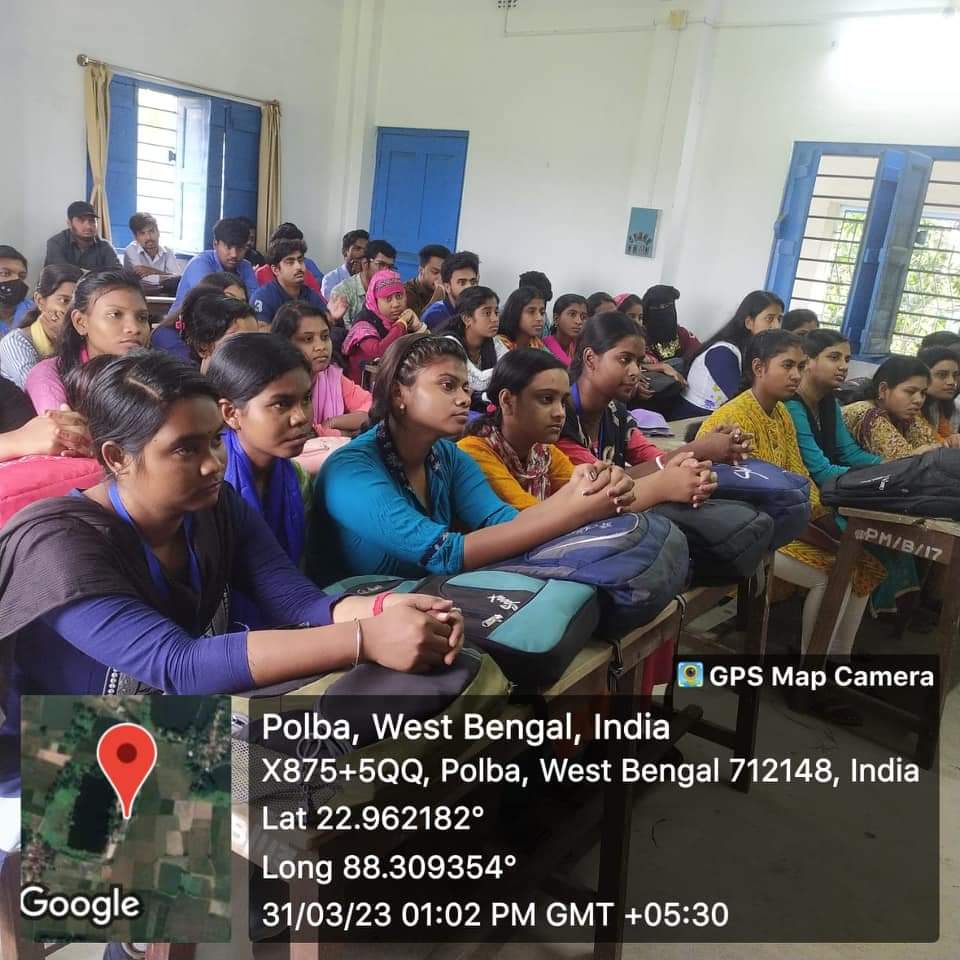 polba-mahavidyalaya-hooghly-campus-image
Rabindra Jayanti(SKG Sir)
Rabindra Jayanti (NK Sir)
WhatsApp Image 2023-05-10 at 3.02.28 PM
WhatsApp Image 2023-05-10 at 3.00.40 PM
WhatsApp Image 2023-05-10 at 3.00.39 PM
WhatsApp Image 2023-05-10 at 3.02.29 PM
WhatsApp Image 2023-05-10 at 3.00.40 PM
5th Phase of Registration 2023-2024 will commence from 15th September 2023
Polba Mahavidyalaya, the only undergraduate college in the Polba-Dadpur Block in the district of Hooghly in West Bengal embarked on its journey from 19
th
 September 2005 with the goal of providing all round opportunity and access to higher education to a greater population especially those from the marginalised and backward communities. Polba-Dadpur Block has been identified as a SC/ST Concentrated Block by the appropriate authority and inhabited by a sizeable population of OBC and minority communities.
From the Head of the Institution's Desk
We foster a positive spirit and believe in partnership between students,  parents, teachers and support staff striving to create a milieu that  sustains excellence as well as inclusivity. Our distinction lies in the pursuit of high academic attainment through support, encouragement, praise and motivation.
We strongly believe that education is a collaborative effort that involves professional administrators, committed teachers and motivated students. We dedicate ourselves in creating a dynamic education programme empowering the students from every possible socio-economic background, especially from the marginalised and backward sections.
 Courses Offered (2023-2024)
Four Years Major Courses:
B.A. Major in Bengali, Education, English, Geography, History, Philosophy, Political Science, Sanskrit,
B.Sc Major in Geography.
Three Years Major Courses:
B.A. in Bengali, Economics, Education, Geography, History, Philosophy, Political Science, Sanskrit
B.Sc in Botany, Chemistry, Physics, Mathematics, Zoology
Contact and Address
Address : Polba Mahavidyalaya Post Office : Polba Police Station : Polba District : Hooghly West Bengal, 712148 Phone - 9474402217